Valisha Keough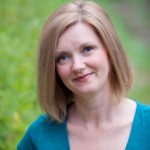 Credentials: Certified Rolfer
Phone: (709) 486-2389
Workplace: Grand Falls-Windsor, Newfoundland and Labrador A2A 1P9
I graduated from the Rolf Institute of Structural Integration Boulder, Colorado December 2017.
All throughout my nursing education and career I have made bodywork and alternative healing a part of my self-care routine. During my 17 years working as a nurse, I experienced challenges within my entire body: physically, mentally, emotionally and spiritually. Two minor back muscle injuries being the more serious physical hurdles that I overcame. My recovery was made possible through my dedicated healthy lifestyle practices that included such things as massage, acupuncture/TCM, yoga, ayurvedic practices and wholistic chiropractic care. However, it was not until after my Rolfing series that I found a stronger, graceful, more vibrant and resilient version of myself that fully integrated and aligned me body, mind and spirit. It was through the Rolfing process that I became aware of my postural imbalances, habitual movement patterns and fascia restrictions. My Rolfing journey allows me to feel more embodied; be aware of options for moving with more ease and efficiency as I live in gravity on a daily basis.
As a Rolfer, Nurse and Zen yoga instructor I assist with creating a safe space to connect with people on a mind-body-soul level as they move toward self-healing and optimal wellness.  I am very passionate, genuine and respectful in my interactions with others both professionally and personally, especially as it relates to meeting people where they are along their own personal journey at any given moment.  I feel inspired about working in partnership with another person in such a way that provides the environment for their body and brain to become reconnected, remapped and aware of new possibilities for movement that can feel more efficient with increased range of motion or more spaciousness and freedom of  movements.
I am excited for the opportunity to empower others along their path for health and wellness. It is a humbling honour and privilege to witness a person transform their body in ways that create a sense of ease for performing day to day activities and move more gracefully in gravity.