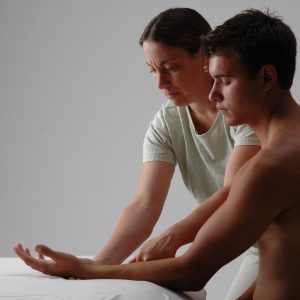 Every Canadian Certified Rolfer™ doing the work of Rolfing® SI has sophisticated skill and ongoing professional development to help people recover from chronic pain patterns, heal traumatic stress states, and even support clients to strive for superior athletic performance.
There is a lot of room in the Canadian marketplace for more Certified Rolfers.  Training to become a Certified Rolfer includes how to manifest a successful business practice as well as making a positive difference in people's lives.  The work is a unique and sought after manual therapy.  To apply for the Basic Training Program or for more info on the program itself, please see below.  If you have any additional questions, contact info@rolfingcanada.org.
Apply For Basic Training 2019-2021
We are proud to announce the details for Canada's first Basic Training!
To apply for the program, please click on the appropriate application form below:
*If you have already completed a minimum 250-hour bodywork program of some kind, you may qualify for the Accelerated Phase I, otherwise please use the Regular Application Form.
Application Deadlines: 
Edmonton Phase 1 – October 4th, 2019
Toronto Phase 1 – October 18th, 2019
Schedule/Links For Upcoming Trainings
PHASE 1:
Edmonton, AB 2019 – Accelerated Phase 1:
Date – Dec 2-14
Cost – $2799 CAD
FOR MORE INFO CLICK HERE. 
Toronto, ON 2020 – Combined Regular / Accelerated* Phase 1:
Date – Jan 13-30 + Feb 3-22 (*Accelerated students join the class Feb 3-22)
Cost – Regular $6799 CAD / Accelerated $3399 CAD
FOR MORE INFO CLICK HERE.
PHASE 2 (Links to more info will be posted soon):
Edmonton, AB 2020 – Phase 2:
Date – 8 weeks (April 6 – May 28)
Cost – $6,499 CAD
Toronto, ON 2020 – Phase 2*:
(*The required 7 days of Movement Training will be covered in Phase 2 for Toronto)
Date – 8 weeks (August 17 – October 9)
Cost – $7,599 CAD
PHASE 3 (Links to more info will be posted soon):
Edmonton, AB 2020 – Phase 3*:
(*The required 7 days of Movement Training will be covered in Phase 3 for Edmonton)
Date – 8 weeks (August 24 – October 16)
Cost – $7,099 CAD
Toronto, ON 2021 – Phase 3:
Date – 8 weeks (January 11 – March 06)
Cost – $6,899 CAD