Steven Radiloff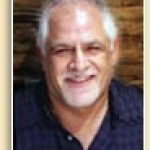 Credentials: Certified Rolfer
Phone: (778) 908-5041
Workplace: MANUEL THERAPEUTICS 672 Leg In The Boot Square Vancouver, British Columbia V5Z 4B5
I completed my training in holistic healing and bodywork at the Rocky Mountain Healing Arts Institute in 1977.
I graduated from the Rolf Institute in 1978 and finished my Advanced Rolfing training in 1983.
During the late 70's, I was part of the first training group studying Rebirthing with Leonard Orr and Sandra Ray.
In the early 80's I learned the healing techniques of Cranial/Sacral therapy with Dr. John Upledger.
During the 1980's, I was a student of Dr. Brugh Joy and methods of Energy Healing.
From 1984-1989, along with partner, Dr. Stephen Johnson, collaborated and ran a successful educational and therapeutic retreat business.
From the late-80's until his death in 1995, I was a Buddhist student under the guidance of Zen Master, Taizan Maezumi Roshi.
In 1990, I earned his Masters degree in Counseling Psychology.
Over the past 39 years, and more than 40,000 appointments, I have combined and integrated all modalities to create a total approach to health and well being through the body/mind connection.  Mine is a very diverse practice ranging from young children to world-class athletes, from individuals with severe problems to those wishing to improve their general health, from those suffering chronic pain to people desiring a preventative approach. I have lectured and been interviewed frequently throughout the world on Rolfing and alternative health care.  My knowledge of the human body and body/mind relationship is based on very real, and practical experience.
I have been able to help thousands of men, women and children with a wide variety of problems, both chronic and acute.  Rolfing techniques have been an effective tool for sciatica, sprains, strains, whiplash, migraines, loss of range of motion, joint pain and stiffness, and a variety of injuries, etc.
Rolfing can make a real difference – it did for me. At 20, (feeling 60), I was a physical wreck and recommended for spinal surgery. Rolfing was the only therapy that restored and improved normal function and eliminated daily pain and stiffness.  I can now do things I couldn't do in my 20's and I have no pain.
Rolfing is not massage, it is not chiropractic, it is not physiotherapy. It is it's own science and method for reorganizing, relieving and restructuring the human body.