Steven Bremner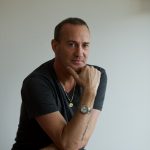 Credentials: Certified Rolfer
Phone:
Workplace: Kelowna, British Columbia
Other locations:
Penticton , osoyoos
Steven has had the privilege of  a career as a classical  ballet dancer.
Since 1987 Stevens career has spanned all over the world, performing with major dance companies, such as the national ballet of Canada,les grande ballet canadiens and the Hong Kong Ballet co.
Steven has toured the globe performing as a soloist/ principle dancer. His repertoire includes most of the great classics and modern works from various famous choreographers based in Europe.
Steven has competed in several world ballet competitions, being awarded as one of the top 20 dancers in the world at the masaka oya world ballet competitions held in japan in 1997 .The following year steven was awarded dancer of the year in 1998.
In 1998 steven embarked on a new career path  as a Rolfing practitioner.
Once certified as a Rolfer, Steven studied everything from kinesiology, to physiology, body mechanics, myofascial release, energy healing techniques and manual osteopathic techniques.
During his time at the Rolf institute Steven developed a system of movement awareness classes called "Stretchrelease", both a combination of passive , active and exploratory release techniques. Stretchrelease was designed to gently ad safely bring about a higher state of awareness ,function and balance throughout the entire body system. Stretchrelease is beneficial for all persons.
Steven teaches and works with clients all over the world and from such diverse backgrounds as professional athletes, dancers, performing artists, namely cirque du soleil artists,iron man and triatheletes, world champion jockeys, airforce pilots as well as commercial airline pilots.stage and film actors,yoga teachers and professional musicians etc.
Combining both the scientific as well as the intuitive arts, Steven utilizes his natural gifts in both areas to create a broader more complete approach to well being in his clients. Steven offers seminars and workshops in energy healing, structural therapy massage, stretchrelease , as well as S.R.movement therapy teacher training.
Although steven has hung up his performing shoes and left the stage a number of yrs ago , he continues to pursue and explore dance on a more personal level. he believes that staying in touch with oneself through different forms of mindful movement , meditation, and conscious living , being passionate and creative in ones chosen area of interest is one of the key components to living an inspired and fulfilled life!
in addition to rolfing and dance, steven is a recording artist , professional singer , songwriter/ composer and performer, with a number of music albums and singles selling worldwide .
stevens moto is to " live your truth" and hopes that with his broad spectrum of experiences and skills he can help others achieve a more meaningful, creative and inspired life , at any age!
If you have a specific question to ask, please email :  indigorolfer@gmail.com
also go to my YouTube channel under my name (steven bremner)for more insights on health ,wellness  movement …and music !