Tim McCarty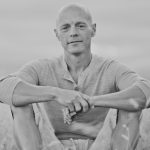 Credentials: Certified Rolfer, Rolf Movement Practitioner
Phone: (250) 218-1968
Workplace: 3776 Savannah Ave Victoria, British Columbia V8X 1T2
A certified Rolfer and Rolf Movement Practitioner since 1993.
My approach is to attune to my client through deep listening of my hands and being-ness, this allows me to be present with each individual and to work at the depth and speed that their connective tissue / fascia is available. My client and I work together to release strain patterns that cause pain and lack of freedom in the body.
I take a trauma informed approach to how we hold our history in the body through my training in Relational Somatic Therapy.