Jenna Leib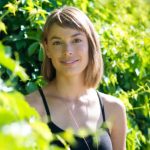 Credentials: Certified Rolfer
Phone: (306) 537-8848
Workplace: Brownstone Health 1455 Rose St, Regina, SK S4R 2A1 Regina, Saskatchewan S4W0N9
I am passionate about my work. My goal is to improve my clients' quality of life and really make a difference in how they feel, move and live. I can't think of any work that is more rewarding.
For over ten years I've helped people with exercise therapy, yoga therapy and now my newest technique – Rolfing (a form of soft tissue manipulation).
I use all my skills to help people feel better, live pain-free and have better mobility, regardless of their level of fitness, wellness or ability.
Working with me may be the right fit for you if you:
Are recovering from an injury or chronic health condition including chronic pain
·  Want to improve your health or fitness level
·  Want more confidence in your physical ability to attend the gym or regular fitness class
·  Want to incorporate more activity into your day
·  Like to workout at home or at the office
One of my specialties is working with people with various injuries and health conditions. I am skilled at helping people regain function and mobility improving their quality of life. I can create exercise regimens to do at home or at the gym. I can also realign your body with soft tissue manipulation called Rolfing. I can also meet you where it's convenient (home, office or my work space) to help you get stronger by focusing on strength, stability and recovery.
You can follow me on Facebook: jennaleibrehab and/or Instagram: jennaleibrehab.
Credentials
Certified Exercise Therapist
Certified Cancer Exercise Specialist
Urban Poling Instructor
Functional Movement Screen level 1&2
Selective  Functional Movement  Assessment level 1
Critical alignment Therapy level 1,2,3
Yoga Instructor 200hrs
Yoga Therapy 200hrs
Certified Rolfer-  Structural Integration
In progress Manual Osteopathic College