Jackeline Barros Morais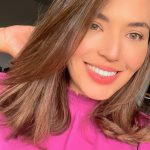 Credentials: Certified Rolfer, Rolf Movement Practitioner
Phone: 226-998-3503
Workplace: London, Ontario
Graduating in Physiotherapy in Brazil in 2008, Jackeline Morais has always been dedicated to studying the musculoskeletal system and chronic pain intensely, which has become her primary area of interest and expertise.
In 2017 she was certified in Rolfing, and since that time, she has dedicated herself to her Rolfing practice and has helped hundreds of people deal with their chronic pain processes and improve their quality of life through Rolfing Method.
After years of experience in private care at her clinic in Brazil, she moved to Canada, where she has been providing Rolfing's home care in London, Ontario.