Charlene Yeh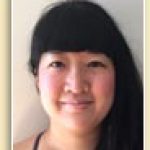 Credentials: Certified Rolfer
Phone: (647) 863-2403
Workplace: Toronto Rolfing 1102 Saint Clarens Avenue Toronto, Ontario M5R 2S1
My goal as a Rolfer™ is to help you find a greater degree of ease and freedom in your body.
I have been a student of yoga for over a decade and fascinated with the body-mind ever since. I began teaching yoga in 2007 and an increasing interest in somatics, anatomy, and self-care led me to discover Rolfing. I am a Certified Rolfer, trained at the Rolf Institute in Boulder, CO, and at the European Rolfing Association in Munich, Germany.
I trained as a classical musician for many years and have a Master of Music degree from the Paris Conservatory. My interests include going to galleries, studying and reading anything related to the body-mind, learning languages, hiking, and cycling.