Brent Scrivner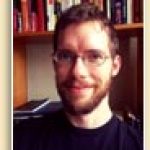 Credentials: Certified Rolfer
Phone: (647) 633-6902
Workplace: Hill and Sky Rolfing ACTIVE THERAPY #300 - 1221 Lonsdale Ave. North Vancouver, British Columbia V7M 2H5
Other locations:
BROADWAY WELLNESS
2525 Willow St #610, Vancouver, BC V5Z 3N8
So often I hear people rationalize their aches and pains as a natural part of the human experience, part of getting older. But, Rolfing SI provides a place to launch a different idea. It gives us the experience and the tools to maintain our structure so that gravity and time doesn't have to weigh us down, and can instead build us up. I love this work and delight in witnessing in my clients just how intelligent our bodies are.
Ida Rolf described Rolfing SI as "the yoga you would do for yourself if you could". In addition to being a Rolfer, I am an avid student of Ashtanga Yoga and have been teaching since 2009. Both yoga and Rolf's "yoga" give me an opportunity to continue answering the question of what's possible in our bodies and how we can move the obstacles that stand in the way of our balance, comfort, and our lives.