Selena La Brooy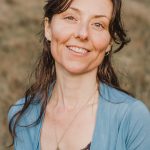 Niveau: Certification de base
Certification en mouvement
Téléphone: (604) 649-6066
Adresse: Suite 2203 – 115 Fulford Ganges Road Salt Spring Island, British Columbia V8K 2T9
Selena has been a body nerd most of her life.  She has travelled to many parts of the world in inquiry of what it is that makes us tick, how we live and why we do it.  She loves being physical in her body and loves hiking, snowboarding, running, team sports, yoga, contemporary dance and theatre.  She has also had a strong personal practice in yoga and meditation for over 15 years.
In the passionate pursuit of these physical activities, she sustained a number of injuries.  In the diagnostic and rehabilitation processes, Selena became fascinated with understanding body mechanics, injury prevention and how to use our bodies in more harmonious ways.  These curiosities led Selena into further studies in movement patterning, proprioception, body mind centering and a career in Rolfing® Structural Integration and Rolf Movement ™.  She studied Rolfing SI and Rolf Movement in Boulder, Colorado as well as in Sao Paulo, Brazil to obtain her certifications.  She is most passionate about helping clients heal and to use their bodies in dynamic and healthy ways that enable expression of themselves to their full embodied potential.
Deuxième bureau:
I also have residence in Vancouver BC, and can see clients here too! Please contact me (slbrooy@gmail.com) for more info.