Event Navigation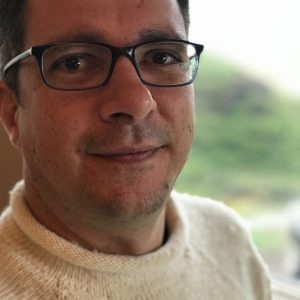 $650
October 19, 2018

-

October 21, 2018
CE: The Upper Thoracic Aperture, Toronto ON, 2018
REGISTRATION OPEN TO SI PRACTITIONERS
DATE: October 19-21, 2018
TIME: 9am-5:30pm
LOCATION: Toronto, ON
VENUE:  St. Matthew's United Church, 729 St Clair Ave W
COST:
Early bird pricing of $600 CAD ($480 USD) by registering on or before September

19, 2018.

$650 CAD ($525 USD) if you register after September 19, 2018.
PAYMENT OPTIONS:
Send an e-transfer (and password) to info@rolfingcanada.org.
Or make cheques payable to the Rolfing Association of Canada.
RAC mailing address – Suite 289, 17008-90 Ave, Edmonton AB, T5T 1L6.
CANCELLATION POLICY:
You may drop prior to 60 days before the start date and receive a full refund, minus a $50 CAD administrative fee.
Cancellations 30 to 60 days prior to the start date will receive a 50% refund of the total fee.
No refunds for cancellations less than 30 days before the start date.
CE CREDITS:
3 Required Intermediate credits (RISI/RAC)
21 CE credits (IASI)
DESCRIPTION:
In this seminar we will explore the territory of the Upper Thoracic Aperture and the significance of this area to both structural and functional patterns in the rest of the body. While the focus will be narrowed to this territory for practical reasons, exploration and discussions will be global, in alignment with the kind of thinking and strategizing required for advanced work.
You can expect to gain a more clear understanding of the anatomy and how it can inform our interventions. Our exploration however, will go beyond the standard bio-mechanical paradigm, and we will venture into current scientific understanding of body perception, the role of cortical maps, pain science and other ideas that are enriching our understanding of how is it that our work works.
Guest speaker Juan David Vélez is a Faculty member for The Rolf Institute® and has been teaching in all phases of the basic training for twenty years. His passion lies in the philosophical framework of the work and as a teacher, his goal is for others to understand the material with a depth and clarity that allows the material to be a launching pad for their own creativity.