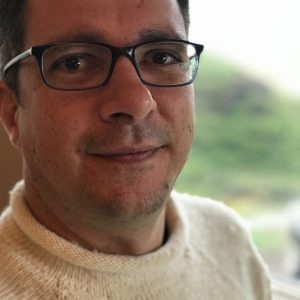 $820 – $890
April 30

-

May 3
CE: The Volumetric Pelvis, Toronto ON
REGISTRATION OPEN TO SI PRACTITIONERS
TO REGISTER*

: Send payment to RAC
*If you reside outside of Canada, register directly with Juan David Vélez at jdvelez@mac.com or 1-503-753-7653 (WhatsApp or FaceTime available if you reside outside of the US) – $650 USD for early registration, $710 USD after March 2nd, 2020.
COST:
Early bird pricing of $820 CAD by registering on or before March

2nd, 2020.

$890 CAD if you register after March 2nd, 2020.
Cost includes all applicable taxes.
PAYMENT OPTIONS:
Send an e-transfer (and password) to info@rolfingcanada.org.
Or make cheques payable to the Rolfing Association of Canada.
RAC mailing address – Suite 289, 17008-90 Ave, Edmonton AB, T5T 1L6.
If you send payment by cheque, let us know by email as well.
CANCELLATION POLICY:
You may drop prior to 60 days before the start date and receive a full refund, minus a $50 CAD administrative fee.
Cancellations 30 to 60 days prior to the start date will receive a 50% refund, minus a $50 CAD administrative fee.
No refunds for cancellations less than 30 days before the start date.
EVENT INFO:
DATE: April 30 – May 3, 2020
TIME: 9am-5:30pm
LOCATION: Toronto, ON
VENUE:  St. Matthew's United Church, 729 St Clair Ave W
LOCAL CONTACT: Charlene Yeh <charleneyeh@me.com>
CE CREDITS: 4 Intermediate credits (RAC – DIRI) / 30 CE credits (IASI)
PLEASE NOTE:
We strongly advise participants to confirm the event will run prior to booking non-refundable travel arrangements. Events are typically confirmed 30 days prior to start date, or as soon as the minimum number of participants are registered.
DESCRIPTION:
This class is one of two complementary workshops in which we will examine the relationships between the thorax and the pelvis. While we will utilize some more common models of seeing and understanding, such as the Two Way Operator model and the functional model of G and G', we will ground all of our discussions and interventions in a three-dimensional "Volumetric"approach. This will enable us to see beyond the traditional model of Fascial Layers to a fully three-dimensional understanding of the relationships between the different elements that make up our structure.
The scope of this class is broad, as we will be looking at the role of organs, nerves, vessels, fluids, the musculoskeletal system, and perceptual systems in our structure and function. The information will be presented in an easy to follow manner, and you can expect to develop a more holistic view of the body, as well as better tools to facilitate integration.
Balanced attention will be given to both conceptual and experiential understanding, so participants can expect to come out of the class with both practical skills as well as a clear understanding of the rationale behind each intervention.
Guest speaker Juan David Vélez is a Faculty member for The Dr. Ida Rolf Institute® and has been teaching in all phases of the basic training for over twenty years. His passion lies in the philosophical framework of the work.  As a teacher, his goal is for others to understand the material with a depth and clarity that allows the material to be a launching pad for their own creativity.