Event Navigation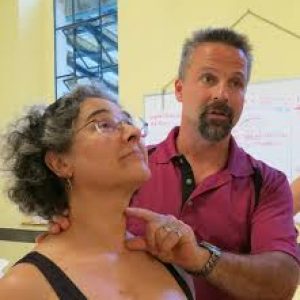 $900
July 26, 2019 @ 9:00 am

-

July 29, 2019 @ 5:00 pm
CE: Neural-Visceral fascial Mobilization: The Core, Relating the Peripheral and Neuromeningeal Fascias
To Register:
A deposit of $300 is necessary to reserve your spot, or you can pay the full amount upfront. The balance is due July 12th (2 weeks prior to the class start).
RAC members email stephanie@sbrolfing.com or info@rolfingcanada.org to register. RAC members will make payments to the RAC. Please send either an e-transfer or a cheque to the RAC (info@rolfingcanada.org).
Other SI practitioners will make arrangements with Jon directly. E-mail Jon at jonathanmartine@me.com
Please note the cut-off date for registration is July 5, 2019.
Date: July 26-29, 2019
Time: 9:00am – 5:00pm
Location: Nanaimo, British Columbia, Canada
Venue: 808 Thunderbird Wing 709 Nanaimo Lakes Rd. V9R 3C3
Cost: $900CAD for RAC members. $750USD for other SI practitioners.
CE Credits: 4 DIRI approved Intermediate credits.
CANCELLATION POLICY:
You may drop prior to 60 days before the start date and receive a full refund, minus a $50 CAD administrative fee.
Cancellations 30 to 60 days prior to the start date will receive a 50% refund of the total fee.
No refunds for cancellations less than 30 days before the start date.
Description:
This stand alone class or Part 2 of the series, offers a focus on neurovisceral fascias. As nerves transition from one fascial layer or cavity to the next, there are potential sites of restriction that may lead to tension to the neural roots and dural tube. We will examine the neural and visceral work in a layered approach working from superficial, cutaneous nerves to the nerves of the muscles in the shoulder and pelvis, then to the hard frame and finally to the contents or visceral components. We will weave in the relevance for SI work and "the series" and for other practitioners the layered approach offers ideas for staging this in a series of sessions with a client or a single session plan.
Through lecture, palpation and hands-on exchange, we will explore:
• Assessments for joints, fascia, viscera of abdomen and thorax, dural and peripheral restrictions and possible postural displays that result from these compensations.
• Refine integrative strategies for thoracic outlet, neck and cranial base, thorax, ribs, diaphragm, spinal, trans-pelvic and SI issues.
• We will address fascias of the bladder, pelvic floor, root of mesentery, colon flexures, kidneys, diaphragm (related to liver/stomach), pericardium, lung suspensory ligaments,sternum/mediastinum/esophagus and details of the wraps of nerves from spinal segments to front body. Neural structures related to the plexis: sacral, lumbar and brachial will be reviewed and those related to the spine and rib articulations. It is a fun mix of neural/visceral fascial work with some neck details to top it off.
About the Instructor:
Jonathan Martine, is a Certified Rolfer™ since 1992, Rolfing Institute Faculty member since 1993 and Rolf Movement and Advanced Faculty since 2017. Jonathan draws from the work of Dr.Rolf and her lineage holders, as well as Steven Sanet, DO, Jean-Pierre Barral and Alain Crobier, DO, Ron Murray, DOM; PT's Michael Shacklock, David Bulter and PT Diane Jacobs; Chiropractor/Rolfer Don Hazen in a synthesis of neural fascial, myofascial and visceral fascial related work.