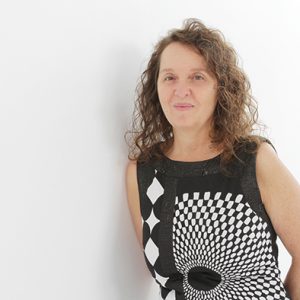 $900.00
June 20, 2019

-

June 23, 2019
CE : DermoNeuroModulation
Registration open to all Manual Therapy Practitioners
DATE: June 20-23, 2019
TIME: 9am-5:00pm the first three days, 9am-3pm the last day
LOCATION: Toronto, ON
VENUE:  St. Matthew's United Church, 729 St Clair Ave W
COST: $900 CAD
TO REGISTER:
Email name & contact info to info@louisetremblay.com
Send payment by selecting one of the options below:
Send an e-transfer (and password) to info@louisetremblay.com.
Or send a cheque payable to the AIMTC* (mailing address listed below)
MAILING ADDRESS: AIMTC – 7701 avenue Henri Julien, Montréal, QC, H2R 2B6.
CANCELLATION POLICY:
You may drop prior to 60 days before the start date and receive a full refund, minus a $50 CAD administrative fee.
Cancellations 30 to 60 days prior to the start date will receive a 50% refund of the total fee.
No refunds for cancellations less than 30 days before the start date.
DESCRIPTION:
DNM is essentially directed towards the treatment of cutaneous nerves. These nerves carry all the body surface information, which is transmitted to the CNS. Information from the mechanoreceptors, of course, but also from all those fibres that will measure our external environment, temperature, skin chemistry, nutrition, pH, etc. And they have almost always been forgotten or neglected. I think this is because we don't see them: they don't seem as important as muscles, fascias, or other structures even sometimes imaginary. The human is thus made, he must see to believe.
DNM addresses neuropathic pain. It is not involved in pain whose causes are medical, such as injuries like cuts or fractures, deep somatic pain, visceral pain, and suspicious pain of unknown origin.
In this class, you are going to learn all about the cutaneous nerves, to draw them and to relieve them from a possible compression.  It is science-based evidence and neurophysiology oriented. We learn so much about physiology that any manual therapy now starts to make sense. After all, we all share the same physiology, regardless the therapy we choose to practise.
ABOUT THE INSTRUCTOR:
Louise Tremblay has been teaching manual therapies since 2000, in 20 countries and many languages. She is the author of « The Therapeutic Pause in Osteopathy, Manual Therapy and Bodywork » published in 2015 by Handspring Publishings. To learn more about her, please visit her website at www.louisetremblay.com.
* AIMTC is the « International Academy of Contemporary Therapeutic Methods ». It is based in Montreal and offers seminars for manual therapy practitioners and practitioners of alternative medicines : Bowen, Niromathé and DNM.  AIMTC is a Learning Institution accredited by the Ministry of Employment and Social Development Canada. T2202A forms are issued at the end of each fiscal year for Canadian students and classes are exempt from GST (and QST if you are in Quebec). All seminars are taught in English, Spanish and/or French.