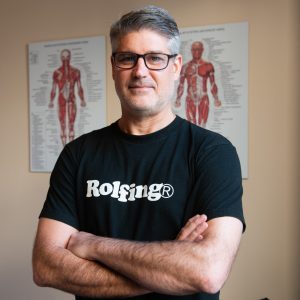 $3149.00 – $6299.00
March 16

-

April 24
BASIC TRAINING: Phase 1 Combined Regular / Accelerated, Edmonton AB
APPLICATION DEADLINE:  January 31st, 2020
To apply for the Basic Training Program, please complete one of the following applications:
*If you have already completed a minimum 250-hour bodywork program of some kind, you may qualify for the Accelerated Phase I, otherwise please use the Regular Application Form.
Once you have submitted the necessary documentation to info@rolfingcanada.org and paid the $100 application fee, your application will be reviewed by the interview committee and an online interview will be set up.  Successful applicants* will be contacted to register for Phase 1. 
*Please note that an applicant may be accepted into the program with or without conditions based on the interview process.  Any conditions will need to be met prior to start of class (the interview committee will set specific deadlines on a case by case basis).
ADDITIONAL INFO FOR PHASE 1
Instructor: Marius Strydom
DATE: March 16 – April 24, 2020
SCHEDULE**:
Week 1  – Mar 16 – 20 (Mon – Fri, 8am – 5:30pm)
Week 2 – Mar 23 – 27 (Mon – Fri, 8am – 5:30pm)
Week 3 – Mar 30 – Apr 2 (Mon – Thu, 8am – 5:30pm)
Week 4 – Apr 6 – 10 (Mon – Fri, 8am – 5:30pm)
Week 5 – Apr 13 – 17 (Mon – Fri, 8am – 5:30pm)
Week 6 – Apr 20 – 24 (Mon – Thu, 8am – 5:30pm; Fri 9am – 1pm)
**Regular Phase 1 is all 6 weeks; Accelerated students join Weeks 4 – 6
LOCATION: Edmonton, AB
VENUE: Lynnwood Community League, 15525 – 84 Avenue
COST:
Regular Phase 1 – $6299.00 CAD***
Accelerated Phase 1 – $3149.00 CAD***
PAYMENT SCHEDULE***:
To reserve a space in the class, please send a $1000 deposit within 10 business days of being officially accepted into the program.
1/2 of the remaining balance is due February 10th, 2020.
The remainder is due March 9th, 2020.
PAYMENT OPTIONS:
Send an e-transfer (and password) to info@rolfingcanada.org.
Or make cheques payable to the Rolfing Association of Canada.
RAC mailing address – Suite 289, 17008-90 Ave, Edmonton AB, T5T 1L6.
CANCELLATION POLICY***:
The $100 application fee is non-refundable.
The $1000 deposit is refundable (minus $50 admin fee) within 48 hours of payment received.  After 48 hours, the deposit is non-refundable.
Any subsequent payments towards the balance owed is non-refundable.
*** Class costs, payment schedules and cancellation policies are subject to change at anytime.